Other Names Used
none known
Page Shortcuts
Bio/Trivia
Other Credits
Images
Contact Info
Related Links

Bursill, Tina
---
Biographical Notes & Trivia
Birthday: 1951 (Australia)
Tina is a 1971 graduate of N.I.D.A. She has received both the 1988 A.F.I. Award for Best Supporting Actress (for Jilted), and a nomination for the 1999 A.F.I. Award for Best Mini-Series or Telefeature (for Aftershocks).
---
Other Credits
| | |
| --- | --- |
| Television: | Aftershocks; All Saints; Alvin Purple; BackBerner; BlackJack; Certain Women; Chopper Squad; A Country Practice; The Dave Allen Show in Australia; The Flying Doctors; Grass Roots; Heartbreak High; Heroes' Mountain; Hey Dad..!; Home and Away; Jackaroo; Jilted; King's Men; Murder Call; Never Tell Me Never; The People Next Door; Prisoner: Cell Block H; Robbery; Saturn's Return; A Single Life; Skyways; This Man... This Woman; A Touch of Reverence; The Unisexers; Willing and Abel; Winner Take All |
| Film: | Afraid to Dance; Billy's Holiday; Cheek to Cheek; Entertaining Angels; The Goddess of 1967; The Great McCarthy; Melvin, Son of Alvin; Spider & Rose |
| Theater: | 2001 - A Postcard; 23 Blooms On My Great-Grandmother's Rosebush; Beyond Mozambique; The Big Bang Show; Blinded by the Sun; DonŐt Dress For Dinner; Godspell; Grease; Great Banana Spilt; Jockey Club Stakes; Love Letters; Macbeth; Manning Clarkes History Of Australia; Mothers and Fathers; On Golden Pond; Rough Crossing; Scandals of 74; Son Of Naked Vicar; The Sugar Mother; Tom Foolery; Top Silk; Up For Grabs; Zastrozzi |
| Other: | - |
---
Non-Farscape Images


Publicity photo for the short film "Cheek to Cheek" (2000).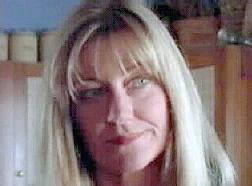 As Hilary Scheppers in the television series "Heartbreak High" (1998).




Publicity photo.
---
Contact Information
not available