Other Names Used
Paul Benjamin Mendelsohn
Page Shortcuts
Bio/Trivia
Other Credits
Images
Contact Info
Related Links
IMDb entry
yap.com interview
Mendelsohn, Ben
---
Biographical Notes & Trivia
Birthday: 03 April 1969 (Melbourne, Victoria, Australia)
Excerpted from "Amy" cast profile:
Ben Mendelsohn, one of Australia's most gifted actors, rose to prominence in his teens appearing in some of Australia's most loved television series of the 1980's [...].
In 1987 John Duigan cast Mendelsohn as Trevor in "The Year My Voice Broke". Mendelsohn's performance winning him the Australian Film Institute Award for Best Supporting Actor. In 1989 Mendelsohn starred in Nadia Tass' "The Big Steal", his first leading role in a feature film, for which he was nominated for Best Actor by the Australian Film Institute.
Trained at St Martin's Theatre [...].
Mendelsohn's feature credits include [...] "Metal Skin" - which won him the Australian Film Critics Circle Award for Best Supporting Actor [...].
---
Other Credits
| | |
| --- | --- |
| Television: | All the Way; Child Star: The Shirley Temple Story; Close Ups; Fame and Misfortune; The Flying Doctors; Good Guys Bad Guys; Halifax f.p; The Henderson Kids; Love Is a Four-Letter Word; Neighbours; Police Rescue; Prime Time; Queen Kat, Carmel & St Jude; Secret Men's Business; Snowy River: The McGregor Saga; Special Squad; This Man... This Woman |
| Film: | Amy; The Big Steal; Black and White; Cosi; Idiot Box; Lover Boy; Map of the Human Heart; Metal Skin; Mullet; Nirvana Street Murder; Quigley Down Under; Return Home; Sample People; Say a Little Prayer; Sirens; Spotswood; The Still Point; True Love and Chaos; Vertical Limit; The Year My Voice Broke |
| Theater: | Cosi [Belvoir Street Theatre]; The Selection [Melbourne Theatre Company] |
| Other: | - |
---
Non-Farscape Images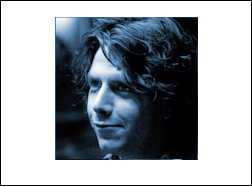 As Eddie 'Mullet' Maloney in the film, "Mullet" (2002).




As Malcolm Bench in the film, "Vertical Limit" (2000).




As Kev in the film, "Idiot Box" (1996).




As O'Flynn in the film "Quigley Down Under" (1990).




As Trevor in the film "The Year My Voice Broke" (1987).
---
Contact Information
not available